2 tags
5 tags
Anonymous asked: hello! do you know what episode of QI this is from?! (insert your url here)/post/43672221533#notes
7 tags
2 tags
4 tags
4 tags
5 tags
5 tags
5 tags
3 tags
3 tags
3 tags
5 tags
2 tags
2 tags
12 tags
1 tag
7 tags
7 tags
7 tags
10 tags
20 tags
7 tags
5 tags
4 tags
2 tags
3 tags
2 tags
2 tags
2 tags
3 tags
3 tags
Talking to David O'Doherty About Standup,...
davidodoherty: by Elise Czajkowski Irish comedian David O'Doherty is no stranger to our shores. His musical whimsy has been seen recently on Comedy Central's The Half Hour and John Oliver's New York Stand-Up Show, and if you're lucky, you can occasionally catch him doing his solo show at UCB or dropping in atBrooklyn's Eugene Mirman Comedy Festival. Otherwise, he and his tiny keyboard can be...
5 tags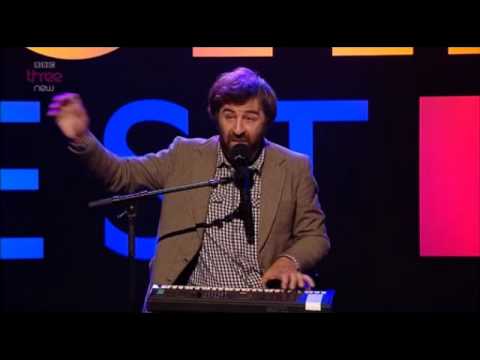 4 tags
Solitaire Endgame DO'D →
6 tags
7 tags
1 tag
"If Jay-Z gave each of his problems a red balloon, then that would be a..."
– David O'Doherty (via wouldicatchyoudreaming)
9 tags
DO'D LIVE IN NEW YORK NEXT MONDAY!
Winner, 2008 Edinburgh Comedy Award. Life is a marathon, not a sprint. But it is a sort of marathon that you really have to sprint. And there are hurdles and weights to lift. And swimming. And shooting. Life is basically the Olympics. But at the end you don't get a medal, you die.  David O'Doherty: Seize The David O'Doherty. Monday, 17 September 2012. Upright Citizens...
6 tags
3 tags
2 tags
5 tags
5 tags
4 tags
7 tags
2 tags
3 tags
2 tags
3 tags
3 tags